Make a delicious and moist blueberry muffins with fresh blueberries.
Ingredients
2 sticks of unsalted butter (113 g)
3 eggs
1 cup of fresh blueberries (Or frozen)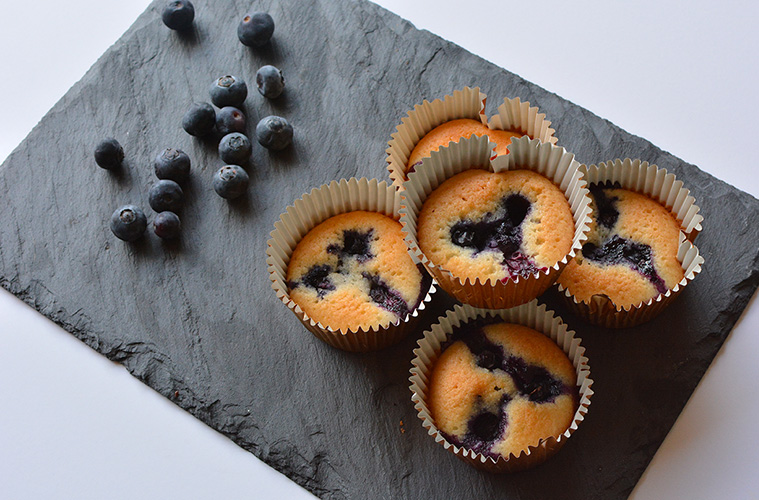 Preparation of your moist blueberry muffins
Preheat your oven to 350 ° F. Pour the French pound cake baking mix into a medium bowl.
Add the eggs and beat vigorously until smooth. Melt the butter and add it to the batter.
Mix gently.
Wash and dry your fresh blueberries. Add them to the batter, mixing slowly.
Use a muffin pan with paper muffin liners or silicon muffin liners inside.
With a spoon, pour the batter, filling half of each liners. Our moist blueberry muffins are going to rise a little bit, while baking.
Bake for about 25 min. The top of your muffins should be golden brown. Let cool before eating.